Keep Your Office-Family Happy and Healthy!
Corporate Oasis Massage brings relaxation to your office with on-site massage therapy. We offer a customized employee wellness program since no two businesses are the same.
Our licensed therapists are here to provide relaxing, healing chair massages for all of your employees for a happier, healthier workforce.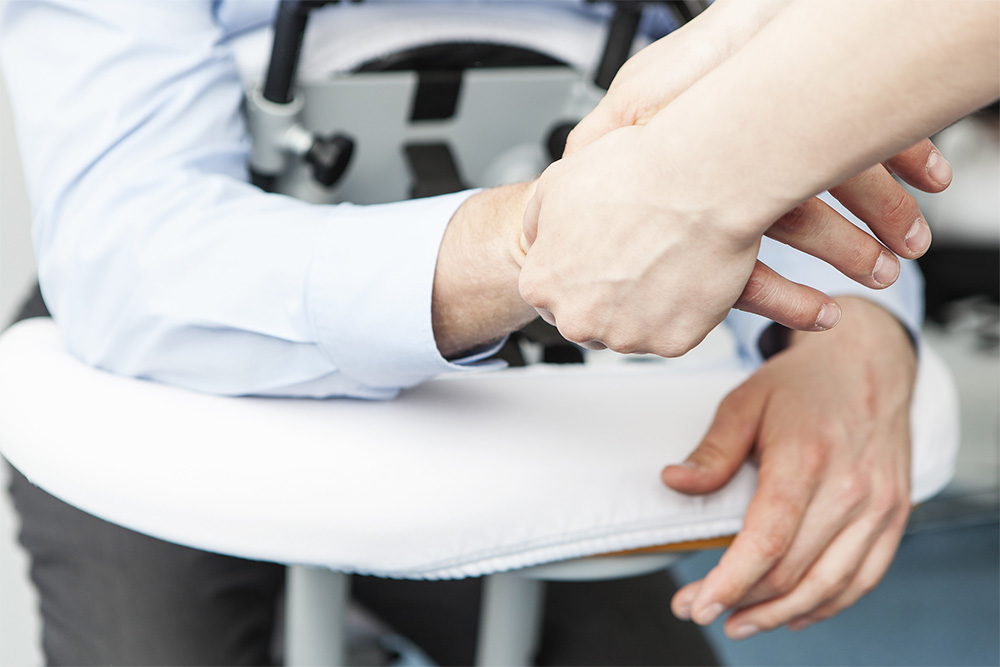 About Corporate Oasis
Corporate Oasis Massage has been a part of Massage Connection, LLC, since 2002. Giving the best wellness and on-site massage services to our Cleveland clients has always been our bottom line.
Massage is a conservative, non-invasive therapy for injuries, accidents, repetitive strain, and stress. Our vision is to bring in-office massage to the forefront of people's minds and actions when they need pain relief, increased range of motion, and increased flexibility.
1/4
More than 1/4 of U.S. employees face health and financial difficulties.
1,153,490
In 2015, there were 1,153,490 days-away-from-work cases in private industry, state government, and local government.
75%
Stress is the top risk due to productivity and health in the workforce for 75% of employers.
37%
Sprains, strains, and tears accounted for 37% of 421,610 days-away-from-work cases due to injury or illness in 2015.
From Our Clients
Top notch care from a truly skilled therapist! Kathleen is professional and thorough…going above and beyond what is expected,she'll teach you techniques to further accentuate your comfort and healing at home.
-Penny
From Our Clients
Kathleen's professionalism and massage expertise goes without saying. It's the next step she takes to give informative information for self-help at home or stress relief techniques. I wouldn't go anywhere else. Thanks, Kathleen.
-Barbara
From Our Clients
It was one of the most relaxing and fun experiences ever. After my massage was over my aching shoulders and sore wrists felt great as well as my skin felt amazingly soft from the special lotion used. I would definitely invite them back anytime as well as recommend this for anyone looking to hire a chair massage company.
-Lynn Kilpatrick, Middleburg Heights, Ohio
From Our Clients
Corporate Oasis Massage is run by a very caring, well experienced lady who gives so much to others. They are friendly and what a job they do! They are the best around!
-Jennie
From Our Clients
The company I am employed by has been so kind to set up bi-weekly massages for employees and hired Corporate Oasis Massage for this position. We get a 15-minute massage every 2 weeks paid for by my employer. This is a fantastic benefit we are provided and what a stress reliever!
-Diana DiVincenzo, Redwood Living Inc.
From Our Clients
After my massage, I feel wonderful. My stress level has dropped, and I am definitely relaxed and my total outlook has improved. I find that I am better able to focus on my job responsibilities and I am more productive at what I do.
-Sue, Payroll Supervisor
From Our Clients
Before meeting Kathleen, I have never received a massage before and wasn't sure if I would find it beneficial. I'm sure glad I decided to just go and give it a try. I have suffered from carpal tunnel in my wrist from overuse in sports, exercise, and work. It's amazing that Kathleen has erased my pain with one 15 minute session every other week.
-Joe J.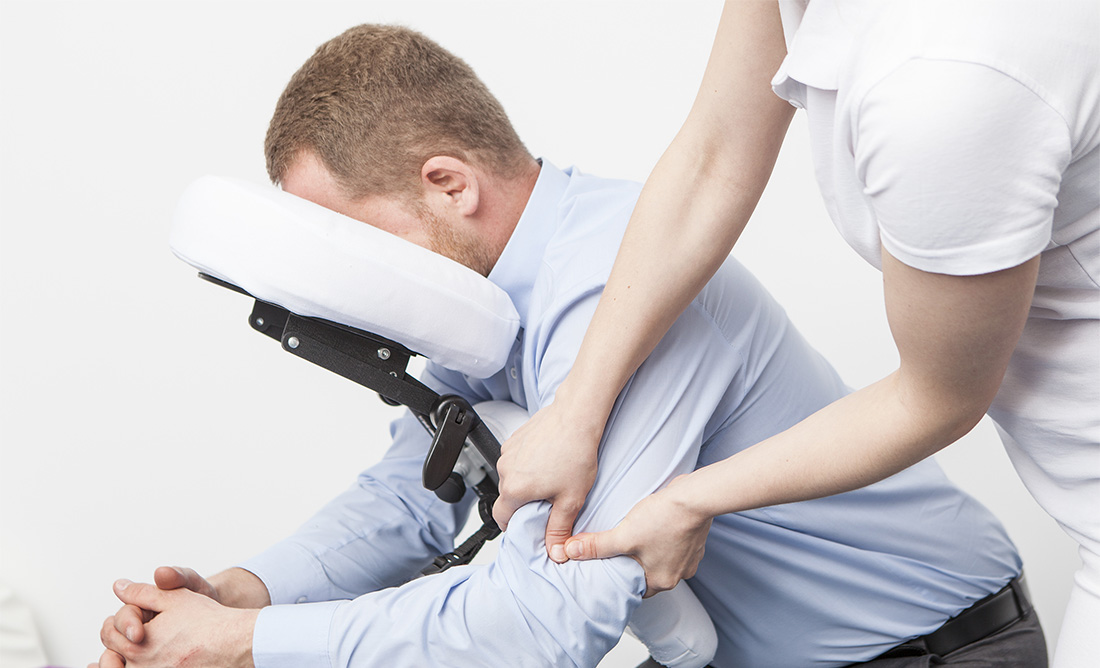 Ready for a happier, healthier workforce?
We know your company and your needs are diverse and unique, so we won't offer you cookie cutter solutions. We are here to listen to your concerns and goals and to work with you to see if we are the best solution for you. If we are, together we'll put an on-site massage wellness plan in place for your company. If not, we'll help steer you toward some possible options.